Handy Tools Pack for Nokia 5230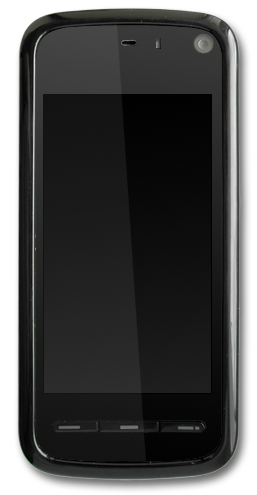 All the functionality you could just imagine in your smartphone is now available in Handy Tools Pack. Handy Shell, Handy Alarm Pro and Handy Safe Pro are included. 11 handy utilities with 40% discount!


Handy Shell

Quick access to all important info , applications and contacts at one glance of Today screen.
Today view completely replaces Active Standby and collects all important info on your smartphone's screen (clocks, phone indicators, shortcuts, calendar events, weather data).
Applications view gives a fast access to frequently used applications.
Contacts view - shows 12 favourite contacts with optional dial or create message actions


Handy Calendar

Handy Calendar
is a powerful timekeeping system. It helps you to organize your schedule, reminds of your family special days, helps you to be in time and won ' t let you forget when and where you should do something.


Handy Calendar
useful special features:
5 different views: Month, Week, Day, Tasks and Timetable.
2 modes to open and preview any entry: anniversary, all day event, task or appointment.
Identification and highlighting contact names, phone numbers, e-mails and URLs and possibility to use them directly from Handy Calendar.
Hot keys for all important operations
Zooming text size for better visibility and lager screen capacity
Handy Safe Pro

Handy Safe Pro is a perfect assistant for secure and convenient data managing. Keep all of your important information in one place, safe, easy to access, and always with you.
35 unique information forms to store everything on your smartphone.
Custom templates to store specific information according to your needs.
Strong 448-bit data encryption (Blowfish) keeps your data private and secure.

New!

Autolock when Handy Safe is in background or if you don ' t use Handy Safe for a certain period of time
Easy access to your smartphone information on PC via Handy Safe Desktop

New!

Better usability: improved toolbar, database wizard, search results, hide password function and more

Handy Alarm Pro
Set up alarms and reminders on your smartphone and you will never miss any important thing or fixed time. Handy Alarm Pro software supports alarms and reminders for any case.
Alarms: next 24 hours, Once, Daily, Work Days, Weekly, Monthly
Reminders: s Simple, Contact, Phone number, Voice note, From SMS
Different Ringtone type , volume and even vibration for every single alarm and reminder
Advanced snooze capability (from 5 minutes up to 2 days)
Interval for repeated alarms
Handy Clock

Handy Clock is an advanced world clock and time management application.

6 main views let you manage your time in different ways:
World clock view shows time in five world cities at once.
Day-night map reflects what part of the day is in the city you need.
Alarms for any case: once, next 24 hours, daily, weekly, and workdays.
Timer helps you to do something within a certain period of time.
Stopwatch measures the time interval and notes the result.
Time log tracks the project ' s time even if Handy Clock is not running.
Handy Blacklist

Handy Blacklist protects your time and piece of mind by keeping undesired calls off your phone.

Handy Blacklist features :
Blacklist contains numbers you want to be blocked. You can add numbers from recent calls, contact list or just by typing them. Blocking of Private and Unknown calls is also available.
Allow list contains numbers which will be allowed to receive while others will be rejected. In addition, you can choose a " reject " action to return a prewritten text message back to the caller or to forward call to a preset number.
Timed activation is available for both lists.
Tracking of the blocked calls is reflected as Log view .
Handy Profiles

Handy Profiles is a new utility will change your understanding of smartphone profiles. Handy Profiles automatically switches profiles according one or several rules for each profile.

There are 4 types of rules you can set:
Location rule – a profile is activated, when you are at a specific location (e.g. office, gym, or home).
Time interval rule – a profile is activated for the time you set (e.g. since midnight till 7 o ' clock).
Calendar entry rule – a profile is activated, when a Calendar event with specified keyword (e.g. meeting) takes place.
Timed profile activation for the preset interval of time activates the current profile then the time is expired.


Handy Taskman
Be in
full control
of your smartphone with Handy Taskman easy and quick!
Find and start the desired application by typing the first letters of its name.
Create shortcuts in the Favorites list to start applications, call or send SMS to the Contacts with just one click.
Run Handy Taskman by pressing and holding Menu button.
Get full information about running programs and about free memory left on the phone (RAM, Phone memory and Memory card).
Switch to, Close, Kill any application or Close them all in one click.
Handy Expense

Learn where your money is gone during your business trip or holiday. Don ' t pay travel expenses from your pocket! Calculate them all with Handy Expense software.

Main features:
Preset and personal types of expenses and currencies.
Analysis of your expenses according to type of expenses, time period or type of payment.
Possibility to export the report on you PC or send it via SMS or e-mail.
Handy Converter

Handy Converter is your all-in-one currency and unit conversion solution. Handy Converter will provide you with an accurate answer to all your extensive calculations!

Handy Converter allows you to:
Quickly and easily convert given amount to up to 3 foreign currencies at the same time!
Choose Currency Rates provided by Federal Reserve System of USA, Bank of Canada, European Central Bank or Russian Central Bank.
Know exactly how much money you should get in any particular situation. Handy Converter takes into account not only the specific rates, but commission as well!
Convert a certain number of the most frequently used measures you can come across: length, weight, temperature, volume, clothes …

Utilities :
New! Handy Shell 1.04
$19.95
Handy Calendar 2.01
$29.95
New! Handy Safe Pro 1.02
$34.95
New! Handy Alarm Pro 1.02
$14.95
Handy Clock 4.09
$14.95
Handy Blacklist 3.03
$24.95
Handy Profiles 1.06
$14.95
Handy Taskman 2.02
$14.95
Handy Expense 3.02
$14.95
Handy Converter 2.06
$9.95




Total (10 titles):
$194,50
Handy Tools Pack:
$99
You save:
$95,50